Why we are the best place for Karaoke in Brierley Hill
Who doesn't love a good sing-song? For those craving their few minutes of fame, you'll recognise there aren't many local places that deliver a quality karaoke session. Well to those people we say buckle up for a brand new experience of karaoke in Brierley Hill.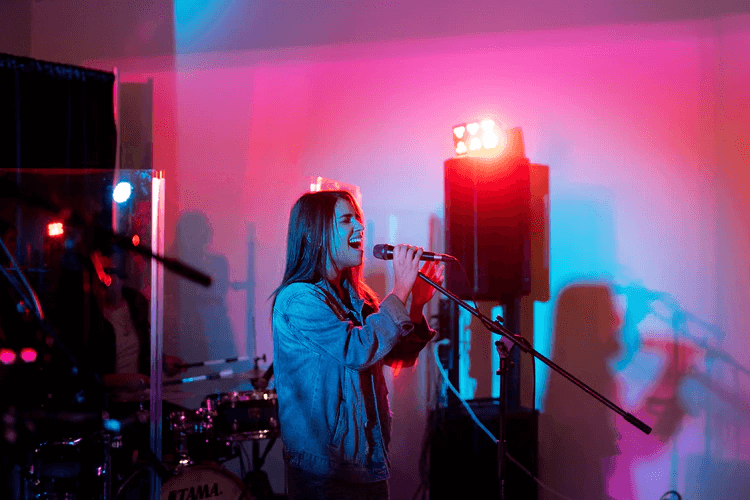 The Mayfair Club is an upcoming hotspot that features a variety of different activities. There is so much to discover within our walls from sports and cards to live music and themed events. As we've officially begun opening our doors, we're branching out into new and exciting things. This August, we'll be hosting various events from Bottomless Brunches to themed Afternoon Teas. Alongside these events, we'll also be hosting karaoke nights every Saturday at 8PM, following our opening night on Thursday 5th. Members will gain access with free entry to the best karaoke in Brierley Hill.
One thing that sets us apart from other karaoke in Brierley Hill is that nothing's forced! Singers can choose to remain in their seat whilst they belt out songs at the top of their lungs. Also, members will still be welcome to enjoy the regular functions of the club. You'll still be able to enjoy our cocktail bar, dartboards and pool tables After all, why should we stop Steve from winning his match of pool just because Susan is singing off-pitch on stage?
So come let your hair down at our weekly karaoke sessions and blow off some steam. If you haven't already, you still have time to sign up for membership for FREE for access to future events. We can't wait to hear you ROAR!