At The Mayfair Club, we're big on all things cocktails. From a traditional Old Fashioned to a refreshing Mojito, there's a cocktail out there for everyone. We've prepared a list of our favourite underrated cocktails to get those taste buds going!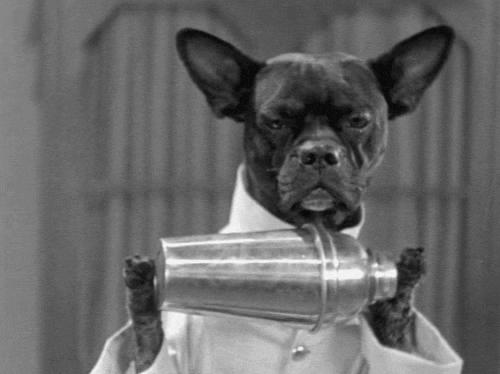 Vodka Gimlet
An oldie but a goodie, a classic Vodka Gimlet is a sure-fire way to get your night started on the right foot. With only two ingredients, this underrated cocktail is simple but packs a punch. Gin and lime combine to make a refreshing beverage, all garnished with a wedge of lime. With gin at the top of everyone's list, a Vodka Gimlet won't stay an underrated cocktail for much longer!
Old Fashioned
Nothing beats a good Old Fashioned! An underrated cocktail because it's underordered, this classic hasn't been at the top of everyone's order lately. However, we're ready to see a comeback. If you're a lover of whiskey, an Old Fashioned will be right up your street. Perfect for those who want a cocktail without the frills and umbrella, you can live your Don Draper fantasy while sipping on this classic.
Singapore Sling
This tropical twist is a must for summer. Whilst the Singapore Sling maintains its underrated status, it was the go-to cocktail for the ladies in the early days of the 20th century. A frosty glass of this pineapple and cherry-lime rum mix creates a lush, mid-summer atmosphere that you can perk up with a cocktail umbrella and a sparkly straw.
Sidecar
Pushed to the side, this 1920's sour brandy classic remains one of the most underrated cocktails of 2021. Whilst the base is ever-changing, this unique flavouring finds a strong balance between sweet and sour. Next time you're out, spruce up your taste buds and enjoy a refreshing glass of Sidecar to get you pumped!
Paper Plane
Time flies by when you're having fun, and this bourbon whiskey-gin beverage is here to make sure you do. The Paper Plane is a modern classic for lovers of a bitter taste. With its underrated modern take on the Last Word cocktail. The Paper plane twists its lemony zest to create a well-balanced combination of bitter, sour, and herbal flavours. You'd be wise not to miss out on this first-class experience!